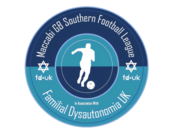 Home Ground: Brunel University Management team: Brandon Hammé, Isaac Virchis, Sam Singer
Kit Colour: Home - Gold with black shorts and black socks Away - White with black shorts and black socks
Sponsor: Shirt - Trading Doors Sleeve - Promo Veritas
Social Media:
Twitter - @mh_dons
Instagram - mhdons
Facebook - @millhilldons
New Signings: Jonny May, Kane Gilbery, Dillon Lewis, Curtis Bennett, Elliot Freer, Sam Whiteman
Departures: Jamie Nagioff (ProFutsal London, Compensation), Olly Goodman (Stoke Salmon, £21m), Ben Rodol (Club de Chigwell, £19m + performance bonuses), Marc Rister (The FA, Free)
Transfer Needs/Targets: James Millet, Harry Marlow and Jacob Emanuel
Players To Watch This Season: Sam Singer & Scott Waissel. Both are returning from long term injuries, if we can keep both fit it will provide a big boost to the side.
Aims: Challenge for Promotion is the main aim. We want to improve on our 6th place finish last season, so a top 4 finish would be seen as a successful season. I do believe we have the squad to mount a serious promotion challenge and have a good cup run.
Social, News & Weather
Photo Gallery
Never miss an update
Follow the site to get the latest news and results straight to your email